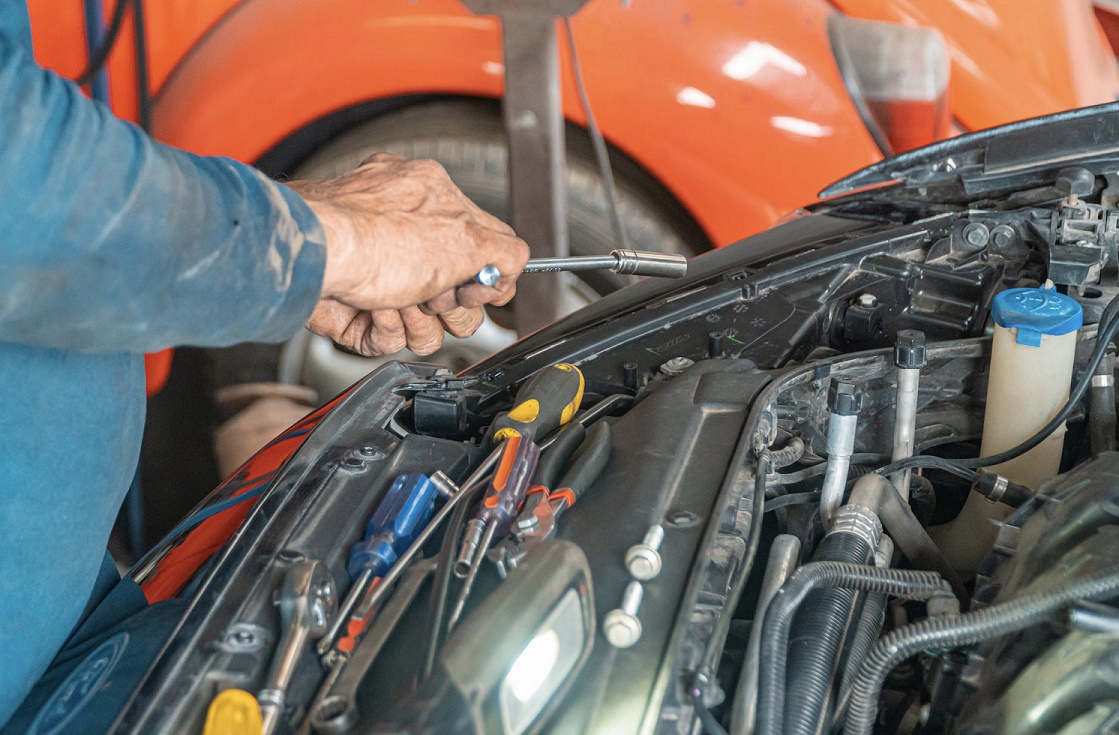 When it comes to engine repairs, Oxnard Mobile Mechanic is a clear choice. Our certified mechanics don't take any shortcuts—we use top-of-the-line tools and technology with precision and accuracy to solve your vehicle's engine issues in no time! You can count on us for gas or diesel engines – Our team of professionals is dedicated to providing expert service that will restore your car to like-new condition, providing you with a reliable and smooth driving experience.
At Oxnard Mobile Mechanic, we specialize in rapidly diagnosing and resolving engine issues. Even the most mysterious noises or smoke plumes are no match for our experienced team! We take pride in providing on-site repairs to make this process as hassle-free as possible. Our skilled technicians will come to you and get your vehicle running smoothly again with the swiftness of action that only experience can bring.
Here at our engine repair shop in Oxnard, we believe that quality services should not be unattainable. We strive to make them available and accessible by offering competitive prices without comprising the excellence of the work done. Additionally, we prioritize transparency in both our pricing and communication with customers so you are always aware of what's going on throughout the process. Trust us to provide you with outstanding engine repair services for a fraction of the price.
Struggling with engine issues can be intimidating, however, you can have confidence knowing that our experts are always prepared to quickly identify and fix any problems. No detail will go unnoticed in order to make sure your vehicle runs at its best again. Our reliable and expedient service is the key ingredient for getting you back on the road right away. Put your trust in us, call us now at (805) 793-0922.
We Repair Or Replace Engine Parts Galore
Here's a list of some of the engine parts we service at Oxnard Mobile Mechanic:
Oil pumps

Rods

Spark plugs

Radiators

Water pumps

Belts

Gaskets

Tappets

Hoses



Don't stress if your engine is in need of maintenance; Oxnard Mobile Mechanic has you covered! Our certified mechanics are experienced and trained with a variety of methods to diagnose the issue. Through listening for sounds, or employing diagnostic computers, we can locate precisely what's wrong. As soon as the problem is identified, our skillful technicians will swiftly begin repairing it.
At our shop, we not only provide the highest quality of engine repair services available but endeavor to make your experience with us as pleasant and relaxed as we can. Our pricing is straightforward and clear so you won't have any surprises on the bill. Additionally, at every step in the process we'll keep you up-to-date ensuring that your vehicle is being taken care of accordingly—leaving you feeling secure knowing it's in good hands.
If your engine is giving you trouble and causing you stress, let Oxnard Mobile Mechanic ease the burden. We bring our top-notch repair services to your door so that you can enjoy a convenient and worry-free experience. With a single call we'll quickly detect any malfunctions in your engine and get it running again—no delays or issues. You'll be back on the road with confidence before long when you turn to Oxnard Mobile Mechanic for help.
Oxnard Mobile Mechanic—Repairing Your Vehicle, At Your Location
Oxnard Mobile Mechanic is your ideal choice for any engine-related issue. Our skilled mechanics specialize in gasoline and diesel engines, and we boast an impressive record of achievements throughout the industry. What makes us distinct from other services is our mobile auto repair option – it's both user-friendly and cost-effective! No more wasting hours sitting in a mechanic shop or expensive towing fees; let us bring the service right to your doorstep.
Dial: (805) 793-0922.